Sweden is a country of stunning natural and urban beauty
Jan. 12, 2021, 10:07 a.m. • W16xpgPN5G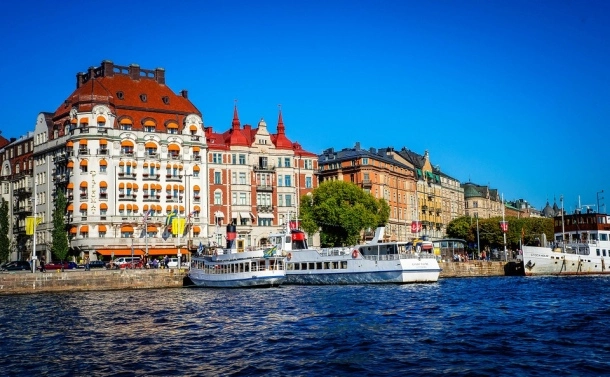 The northern European country of Sweden is full of stunning natural but also architectural and cultural beauties and excellent gastronomic delights. The Kingdom of Sweden covers about 450 thousand square kilometers in northern Europe. It borders Norway to the west, Finland to the northeast, and is connected to Denmark by the Oresund Bridge. It has a sea border with Estonia, Latvia, Lithuania, Poland, Germany, and Russia. Its territory stretches across the eastern part of the Scandinavian Peninsula and is most commonly divided into three regions: northern Norrland, central Svealand, and southern Gotaland.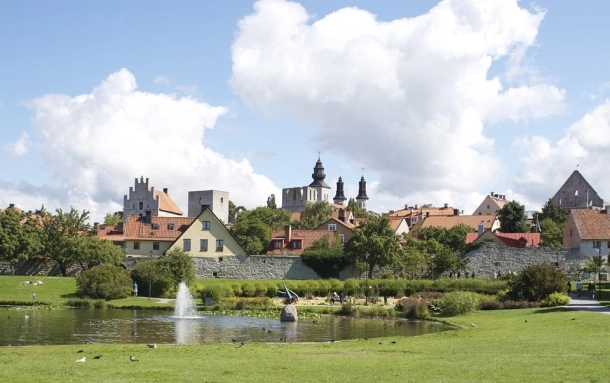 The Swedish population has about 9 million inhabitants and consists of about sixty different peoples. The largest part of the population - about 90 percent - are Swedes. The country has developed industry, living standards are extremely high, and incomes are among the highest in Europe. It is therefore not surprising that Sweden is considered one of the most developed European countries.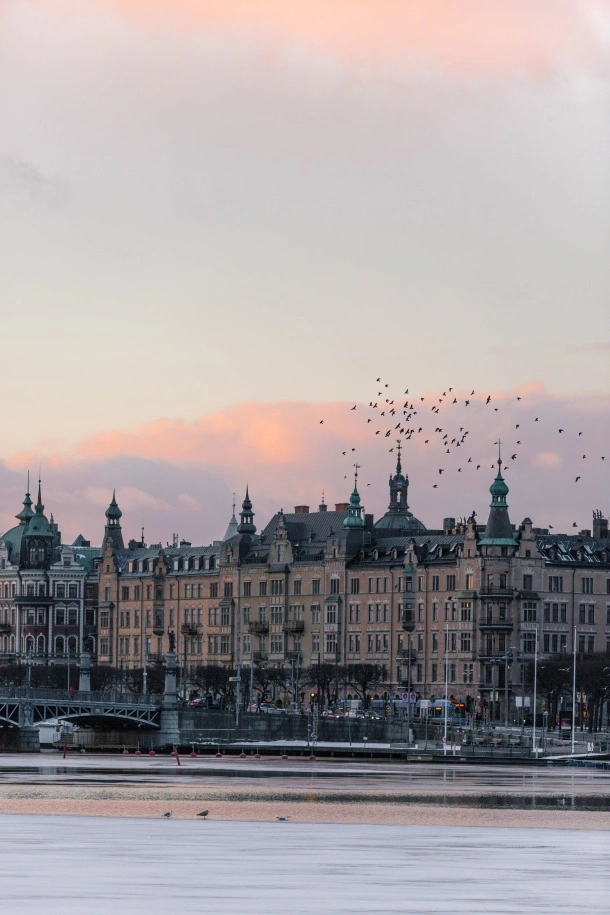 The capital - Stockholm - is located on the east coast of Sweden along the Baltic Sea, and it includes about a hundred islands. This city is also an important intellectual center that brings together the Royal Academy of Sciences, the Carolingian Institute, and the Swedish Academy, which selects Nobel Prize winners in the fields of physics, chemistry, economics, medicine, and literature. Explore Stockholm and its cultural sights. Be sure to visit the historic center of the Gamla apartment on the island of Stadsholmen, which boasts its Gothic architecture. There are also a number of museums and galleries at your disposal, as well as the unavoidable tourist attraction - Ericsson Globe Arena - the largest round building in the world - where sports and cultural events are held.
Natural beauties and aurora borealis
Explore the Swedish wilderness! Take the 440-kilometer-long Kungsleden Trail through the Abisko National Park in Lapland, Sweden. Here you will find stunning natural landscapes, and interesting flora and fauna, and from the park, it is possible to observe the miraculous aurora borealis. Glacier lovers, on the other hand, head to Sareks National Park, which is also located in Lapland, Sweden.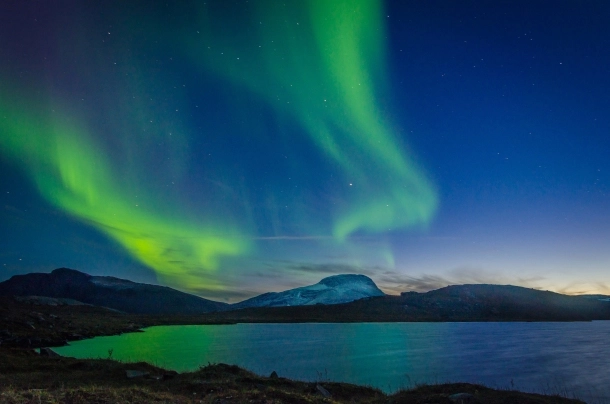 Gotland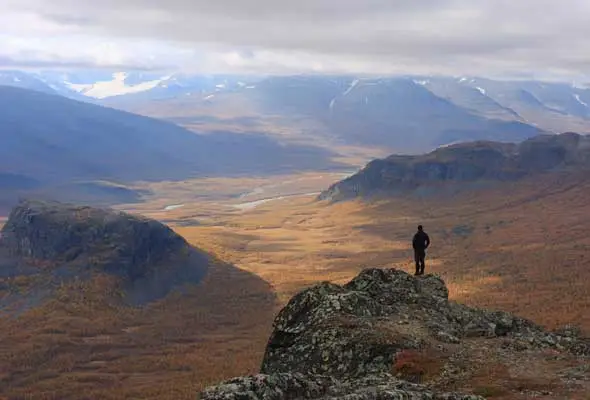 The largest island in the Baltics The favorite tourist destination is the largest Swedish and Baltic island of Gotland, which spreads over 3140 square kilometers in the sea of the same name. On the island, you can see dozens of medieval churches, but also a fantastic collection of stones - Raukar - along the coast.  
Be sure to visit the center of the island - the town of Visby - which is also under UNESCO protection
The kingdom of crystals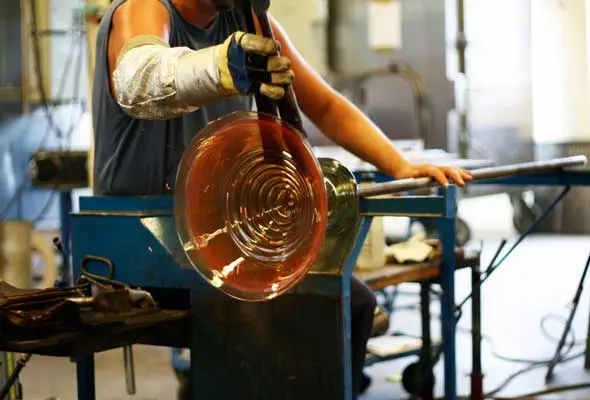 Sweden is also proud of its many glass factories where dishes and other glass wonders are made. The factories are located in cities in the southern province of Smaland and are also known as the Kingdom of Crystals. The oldest destination of the kingdom is the town of Costa, in whose factory you simply have to reward yourself with some crystal object. Therefore, it is a country with a mix of stunning natural and urban beauty. If you are not interested too much in sight-seeing monuments and history, you can always find your type of fan in the urban parts of the cities you are visiting. Since Sweden is known for accepting immigrants for decades, you have different types of cuisines that you can try and enjoy in almost every big city.   Swedish precision associated with modern technologies Over the years Swedes are continuously investing in their STEM education and modernization of daily life aspects. As a tourist, you might be surprised how easy is to find information, products, and services from your own smartphone.  It is no wonder that Sweden is one of the most developed countries when it comes to technology. Many Swedes are familiar with different developments, both urban and cultural. Everyone has heard of the world automotive giant Volvo. This famous car brand that comes from Sweden is known for its quality Volvo is based in Gothenburg, the second-largest city in Sweden, right after Stockholm. But what few people know is that Gothenburg is the fastest growing IT city in Sweden. It attracts a special niche of tourists, not just car enthusiasts, but also professionals around the world, who want to excel in their IT profession. Most of these companies are consulting companies. We were interested in how IT tourists search for destinations, so we tried searching and found a variety of answers: IT tourism Sweden We continued on, adding some Swedish phrases to it IT Svenska - not so much success like with the first googling, but we keep asking passersby how would they try to find interesting IT destinations. A lot of people didn't know what we were talking about in the beginning, the few responses that we got in the native language were: IT-tourism i Göeborg det är ett konsultföretag Magento konsulter Göteborgs turismkonsult A lot of people still don't know what's happening here, but in few years this sort of tourism will be a normal occurrence. People that enjoy this type of tourism are known as digital nomads. They travel the world while working from whichever destination they are at. Doesn't that sound awesome? Cities that are aware of these benefits, like Gothenburg, are becoming more and more popular for digital nomads, as they are able to combine pleasure with business.  

Posted in Uncategorized