Spa – where to go to spas in Malmö?
April 12, 2017, 3:47 p.m. • W16xpgPN5G
If you are in Malmo and you want to focus on wellness, a very good idea is to try out many of the local spas. As you can imagine, these are a delight to check out and you will be rather impressed with the sheer value and quality that you can obtain here. The value is indeed second to none and the outcome is certainly going to pay off in the end. With that in mind, here's a quick list of the best spas in Malmo!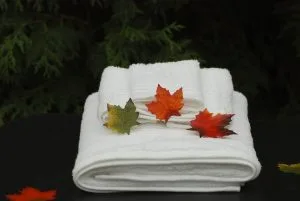 Ribersborgs Kallbadhus
Ribersborgs Kallbadhus is full of incredible options and it also has the perfect location, right near the sea. It's a delight to come here and the prices are not that high either. It's a good place if you want to relax and enjoy your time. The experience is great, the value that you receive is more than interesting and the results that you can receive can be very well worth your time to say the least. Value and quality can be incredible when you visit the Ribersborgs Kallbadhus, plus they don't have high prices either and that is a plus.
Victoria Park SPA Gym & Bad
Victoria Park SPA Gym & Bad was created under the system of Roman baths. It offers a delightful approach and it works great for just about everyone. It's easy to use and it was designed to provide you with the value and help that you may need. It certainly pays off to come here and you will be rather relaxed and impressed as a whole.
Benze Thaimassage & Beautycare
This center is all about beauty and personal care. There's a reason why a lot of people come to it because it allows you to stay healthy and boost your inner beauty without that much of a hassle. It's a delightful location to visit for sure and you will be impressed with the overall results as a whole. It also delivers Thai massage and plenty of other great options. It's certainly worth your time!
City Thai Spa
City Thai Spa is another great Thai spa and it's inexpensive as well. It delivers a ton of great value and it's one of the cheapest spa places in Malmo. If you want to go to the spa in Malmo, this is by far the best option you can have!
Gustav Adolfs Doctor Fish Beauty
Gustav Adolfs Doctor Fish Beauty is not as popular as the other places, but it's still a fun place to visit. There's a lot of fun to be had here and the experience is a solid one for the money. Well worth a try, that's for sure, and you should totally give it a shot! These are the best spa options in Malmo, so if you want to go to the Spa in Malmo, these are great options and they are not that expensive either. These are going to be very impressive and fun for you, so just check them out!

Posted in Uncategorized