Nightlife, bars and nightclubs in Malmö
April 5, 2017, 3:52 p.m. • W16xpgPN5G
Nightlife is everything when you want to visit a city like Malmo. Thankfully, there is no shortage of activities to be had here, you will actually get to have a lot of fun as you explore all the cool activities that you can do here. If you are a fan of nightlife as a whole, you should consider trying this out as it's really fun.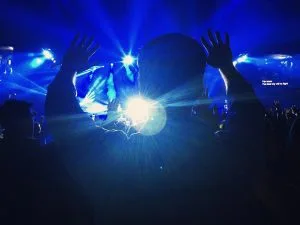 Étage
Étage is one of the more refined bars in the city. It also includes a night club, it has an entertainment venue too and you have 6 bars, one of which is good only for Karaoke. Étage is known between locals for the high quality and the great experience, however, it can be age-limited and it's mostly for the older crowds. Still, you can have tons of fun here.
Fagans
Fagans has just about all you need. They are an Irish pub at their core, so you have authentic Irish products and that can be a lot of fun to access. The value is great, the quality is impressive and the experience is a sheer delight. Worth your time!
Moosehead Bar
Inexpensive and a delight to visit. This is one of the best bars in the city and it looks great as well. They will impress you with the fact that the quality is very good, the experience is very rewarding and overall you will be quite impressed with the stuff that they deliver. Well worth your time!
Pickwick Pub
Pickwick Pub is one of the pubs that will be very easy to visit and which can be a pleasure to try out. They do a very good job at creating a welcoming environment and there are lots of drinks too. They do welcome dogs, which is quite nice. Overall, there's a lot of value to be had and the results are very good as a whole.
Bastard
Bastard is one of the simpler places in Malmo and you will enjoy it a lot. They have an industrial interior and they even bring in quite a lot of food which is nicely cooked and with great value. It's interesting to see how much value you can receive here, as it's clear that the experience you receive here is delightful, incredible, and easy to enjoy.
Rosen Bar
People know this to be one of the best cocktail bars in Malmo! It's a really nice place for people that enjoy cocktails and it's not expensive at all, to begin with. The value is great, the experience is very interesting and you will like it for sure. These are all great nightlife options to enjoy, so consider checking them out right now. They aren't that expensive and you will be rather impressed with the overall return on investment. It's all about finding the right value and the experience is certainly going to be intense if you come here. So, try out these nightlife options if you want to have fun in Malmo!

Posted in Uncategorized